Welcome to our pick 'n' mix party options, just choose your party activities from our choices below:
You can choose as many activities as you want to create your very own bespoke party. We can even follow a particular theme if you have a preference.
We charge a studio fee of £6 per guest for a single activity, and will waive the studio fee for parties of two or more activities. Please also remember to allow an extra 30 minutes if you bring food (which we recommend) also note that we can run parties on weekdays (afterschool parties are the best!) and on Saturdays, but that we can't run parties on Sundays.
Pottery painting with acrylic
Duration 45 minutes
Prices start at £8
Minimum of 8 and maximum of 24 guests
Suitable for any age
---
Pottery painting with glaze
Duration 45 minutes
Prices start at £16
Minimum of 8 and maximum of 24 guests
Suitable for any age
---
Make a pair of fairy wings
Duration 45 minutes
£10 per guest
Minimum of 10 and maximum of 24 guests
Suitable for ages 6 and under
---
Make a fairy or monster door for your bedroom
Duration 45 minutes
£12 per guest
Minimum of 8 and maximum of 24 guests
Suitable for any age
---
Watercolour painting
Duration 60 minutes
£14 per guest
Minimum of 8, maximum of 16 guests
Suitable for ages 8 and over
---
Make a memory wire bracelet
Duration 45 minutes
£16 per guest
Minimum of 8 and maximum of 16 guests
Suitable for ages 8 and over
---
Canvas paint-a-long
Duration 75 minutes
£18 per guest
Minimum of 10 and maximum of 16 guests
Suitable for ages 8 and over
---
Slime making
Duration 45 minutes
£18 per guest
Minimum of 8 and maximum of 24 guests
Suitable for any age
---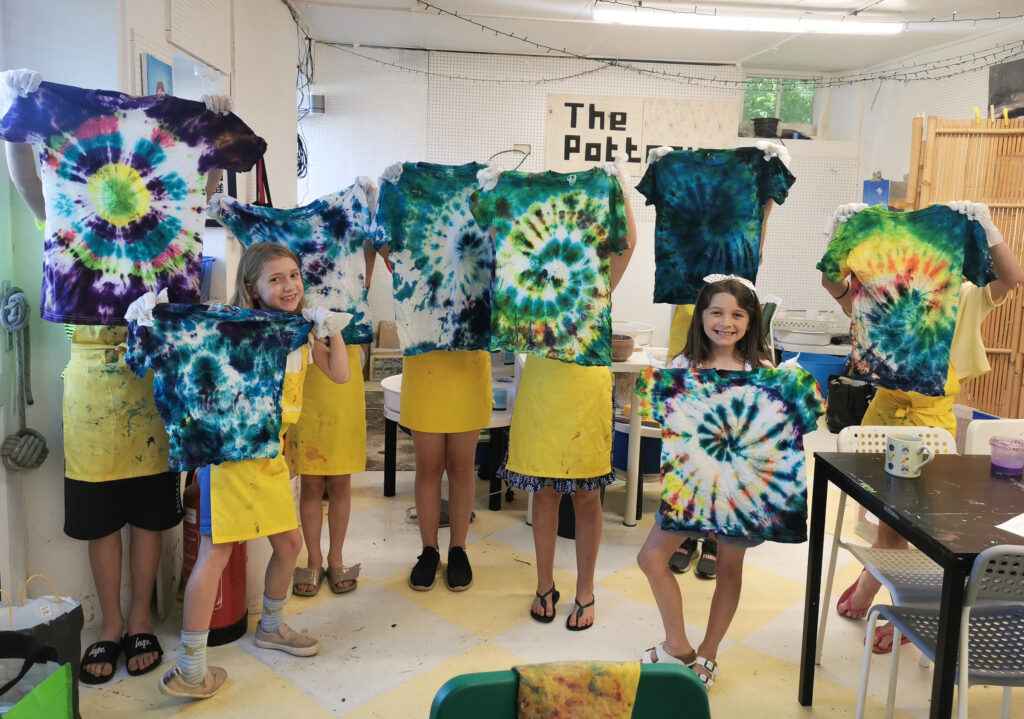 Tie-dye a t-shirt
Duration 45 minutes
£18 per guest
Minimum of 10 maximum of 16 guests
Suitable for any age
---
Mixed media mosaic
Duration 60 minutes
£18 per guest
Minimum of 10 and maximum of 24 guests
Suitable for any age
---
Make a fairy garden
Duration 75 minutes
£26 per guest
Minimum of 10 and maximum of 16 guests
Suitable for any age
---
Screenprinting
Duration 75 minutes
£30 per guest
Minimum of 6 and maximum of 8 guests
Suitable for age 8 and over
---